"Beauty is how you feel on the inside and it reflects in your eyes."
– Sophia Loren
At applemed, our Face and Body Services begin with a thorough skin analysis followed with an incredible customized treatment, ending with a take home recommendation plan that includes tips to maintain glowing, youthful and healthy skin! We are delighted to offer our Signature Facial that you will love as your go-to Facial. We have you covered with a menu of services that your skin will respond to with every visit.
We appreciate that Beauty requires commitment. Allow us to deliver the beauty treatments of your choice in the highest standards that you deserve!
Rejuvenate, Renew, Restore
All LeMieux facials are performed with an Ultrasonic modality applying unique comforting face massage techniques.
Le Mieux Signature Facial
Soothes fine lines and wrinkles, deeply hydrates and restores the skins radiance for a fresh, rejuvenated complexion.
Cupping Facial
Cupping Techniques to help increase blood circulation using a light pressure massage with cups, very relaxing!
Experience deep detoxification by increasing lymphatic drainage. Breaks up calcium deposits along the bone line, increases collagen production, minimizes fine lines and improves overall complexion, lifts drooping eye lids and diminishes dark eye circles.
Acne Facial
Clean and Clear is how I wish to see it
Acne can show up at any age. Our Acne Facial is tailored for treatment of acne, blackheads, enlarged pores, pimples. Deeply cleansing, exfoliating, with steam and extractions. Serums and mask to help reduce excess oil production, deeply hydrating, effective relief for skin redness, and calming stressed skin. This facial includes high frequency which produces an enriched form of oxygen, which can provide the skin with a firm, youthful, vibrant glow.
Clinical Facial
Let the serums work for you, bring your skin back to healthy glow
A wonderful pick-me-up facial using the application of up to 4 highly effective serums to bring your skin to back to a radiant, healthy glow. Relaxing and Rejuvenating, this facial is great for dull skin that lacks luster, helps to minimize the appearance of dark spots, uneven skin tone, wrinkles, sagging skin, overall improving the texture and appearance of your skin.
Meridian Contouring Facial
Define the contours of your beauty
This Contouring treatment naturally detoxifies your skin, releases blocked energy incorporating acupressure points to balance the meridians, restores texture and tone of the natural skin and improves circulation.
Hydrating and Calming Facial (recommended for seasonal dryness)
Love your skin all year round when drinking water is not enough
Renew your skin with this highly recommended treatment Deep hydration to calm and renew extremely dry, chapped and irritated skin, while repairing the essential moisture barrier for healthy, smooth and moisturized complexion.
Signature Facial
The Gold Standard Facial at InsideOut Wellness Centre
Healthy, glowing skin as a lifestyle. Facials are part and parcel of living healthy from the InsideOut.
This is your go-to facial for the beauty enthusiast at heart who makes skin care a priority in their lifestyle. This facial is tailored to address any concerns that come up for you. A Specific and extensive line products and procedures are used to achieve the desired results.
Anti-Aging Non-Surgical Life Facial
The years never looked so good
This luxurious, highly advanced firming and lifting treatment visibly reduces the appearance of deep lines and wrinkles, revealing smooth, fresh, hydrated skin. This anti-aging beautifying treatment improved the appearance of sagging skin, restoring a vibrant and healthy glow. Peptide-enriched, hydrating formulas include powerful antioxidants for a refreshed, revitalized complexion.
Deep Cleansing Facial
Simply the basic to beautiful skin
Rejuvenating Facial that smooth's fine lines and wrinkles, deeply hydrates and restores skins vibrant radiance.
Led light Signature Facial
Light energy to restore and reveal beautiful skin
LED light is a modality that can be experienced on its own. In this facial LED light is used in combination with the Signature Facial for antiaging, hyper-pigmentation, acne, sensitivity, redness and irritation.
Microdermabrasion Facial
Smooth me out
A very effective exfoliating process that reduces the appearance of fine lines and wrinkles, reduces the appearance of blotchy skin. Specifically chosen products are used for sensitive skin.
Express Facial
On the go, but need a quick pic-me-upper!
Enjoy a thorough deep pore cleanse, followed by an botanical rich exfoliating mask to giving you that perfect lift and glow. A generous application nourishing moisturizing cream is the grand finale to this express facial!
Back Facial
Take the load off your back
Relax with a deep cleanse of the pores. This exfoliating treatment will leave you feeling you have taken the load off your back. A thorough exfoliation of the back is performed with a body scrub, followed by a deep cleansing of pores with steamer, extraction of blackheads, followed by an invigorating mask, ending with a light massage.
Eye Care Treatment
Refresh, Renew and restore the dermal matrix at your Eyes
Visibly improve your skin around the eyes while strengthening delicate eye tissue, reduce the appearance of fine lines, reduce puffiness, redness, dark circle by restoring the dermal matrix. Lemieux TGF-B Eye Firming Mask delivers the results you are looking for.
Gentlemen's Facial
Healthy Skin is Handsome
Customized specifically for men's skin, this facial provides a deep pore cleanse, a nourishing mask that counteracts razor burns, folliculitis, acne, and blackheads. Includes removal of ingrown hair. A light moisturizer, specific to men's skin is applied to complete the treatment leaving you with healthy rejuvenated skin.
Gentlemens' Back Treatment
Invigorating the mind and body to a Treat the hard to reach areas of your back to a deep cleanse. An all season treatment, whether you are experiencing perspiration from the heat or dry chapped skin in the winter months, you will get instant benefits from a back facial. A deep pore cleanse, a mud mask with steam, mechanical exfoliation using body size diamond coated microdermabrasion tip, extraction of blackheads and pimples, removal of ingrown hairs, body shaving(if needed) followed by a hydrating light moisturizer that completes this incredible treatment.
Peels
The treatment that dates back to Cleopatra.
Chemical Peels are used to effectively treat many number of conditions, including dull, aging skin, acne, fine lines and wrinkles, diminishing pigmentation. Chemical Peels are a gentle exfoliating treatments that use organic, alpha or beta hydroxyl acids to smooth out upper layers of the skin and restore its vitality. Dating back to the days of Cleopatra, when milk was used to improve the skin's appearance by allowing the more vibrant skin to emerge. Peels can be modified to suit all skin types an most skin conditions.
Lactic Peel
Formulated from milk, lactic peels are perfect for those who do not require deep skin exfoliation and/or those who have dry, sensitive skin.
Glycolic Peel
Formulated from sugar cane, glycolic peels are a popular choice among those who are looking for an anti-aging treatment and/or want to brighten their skin.
Salicylic Peel
Derived from willow bark, wintergreen leaves and birch bark, Salicylic Peels are a great choice if you have oily skin and are looking for a peel that offers deeper regeneration that are not available with a glycolic peel.
The Poya Exfoliating Treatment
Poya Day is a time to celebrate life and a chance to enjoy and appreciate everything it offers.
Body Salt Scrub is a deep cleansing treatment which hydrates and tones the skin. Topped with a healthy dose of organic antioxidants and softening moisturizers.
This exfoliation will optimize all the benefits of a full body treatment leaving you with astonishing healthy and radiant glowing skin. Poya, an all natural Mediterranean salt scrub is infused with therapeutic dead sea mineral salt and loofah. This marvellous rejuvenating treatment will also polish and perfect any dry, flaky skin. The rich softening avocado oil, detoxifying green tea extract and soothing cucumber extract creates an overall feel good experience through and through.
All About Lashes
Lashes frame your eyes, magnifying their beauty
Save time everyday getting ready with beautiful lashes
Eye Lash Extensions
You can have the look of wearing mascara without the mascara, less irritating than the application of mascaras. Lash Extensions add Volume while lengthening your natural Lashes. Refill is Recommended every 2 ½ weeks.
Eye Lash Lifting
Get Darker, Fuller and Curvier Lashes using the application of a Keratin based solution applied to your own natural lashes.
Tinting provides colour that deeply penetrates the lashes and eyebrows leaving long lasting colour to the lashes.
What are Paraffin Treatments?
Paraffin Treatments won't only make your hands and feet prettier by softening and rejuvenating your skin. When the melted paraffin wax is applied to the hands and/or the feet the soft, gentle heat also increases blood flow to those areas and relaxes muscles – leading to relief from, soreness, fatigue and joint stiffness. At the end of your applemed Paraffin Treatment, you'll feel more relaxed and your skin will feel softer and more comfortable.
Facials, Peels, Lashes and Paraffin Treatments in Vaughan and Woodbridge
Whether your goal is to improve your overall health and wellness or to gain relief from a specific issue, at applemed we'll work with you to find the right balance of treatment.
Contact us today to schedule your appointment.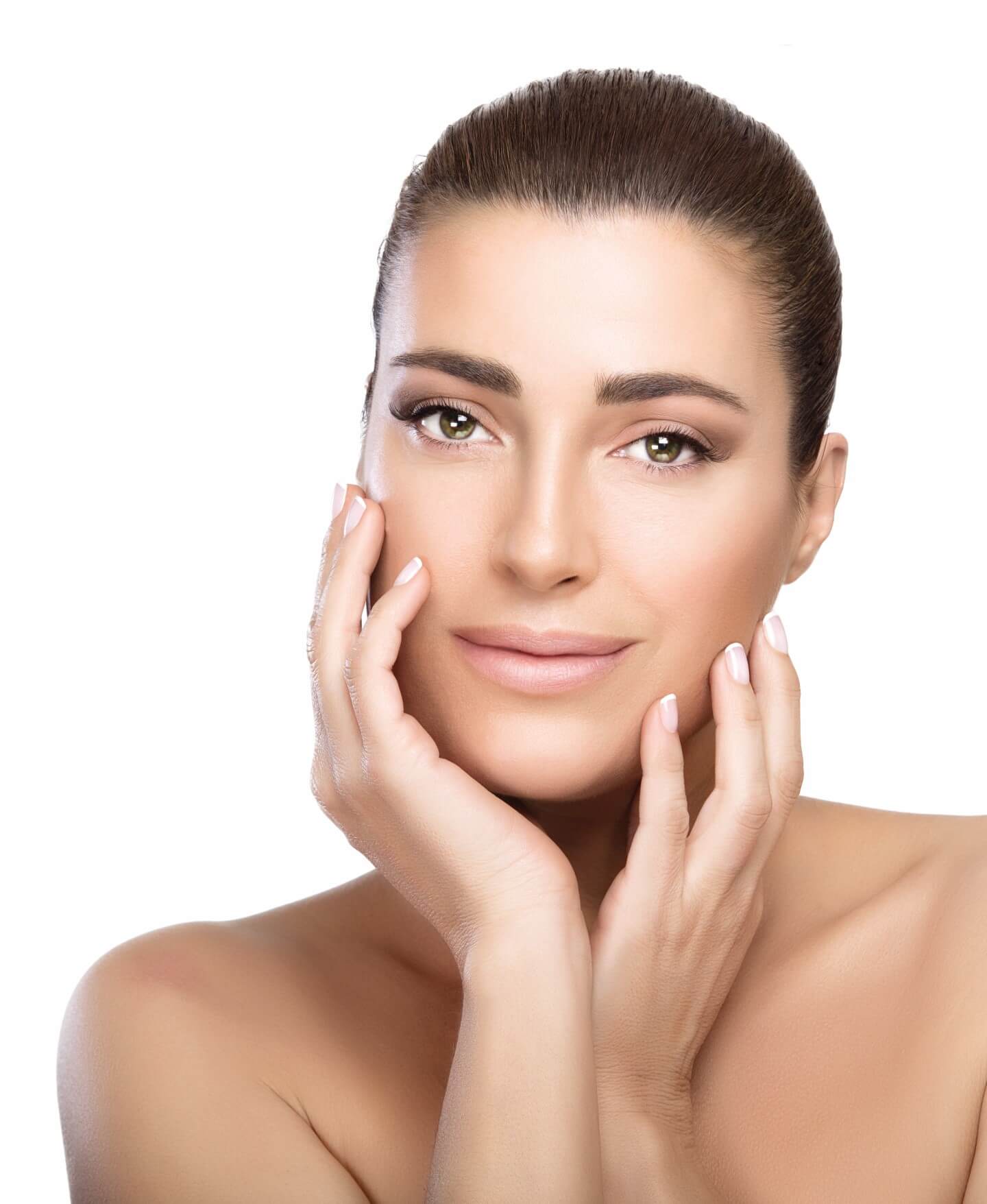 Next Service

Aromatherapy